We're excited to see what 2016 holds for us and are looking forward to upcoming film festival screenings of our newest film, 'The Squatter'. Check out the trailer and poster, and stay tuned for distribution and streaming info.
SYNOPSIS
A wholesome family struggling to make ends meet has their world turned upside down after they rent a room to a deranged olympic hopeful.
Watch the Trailer here.
---
SYNOPSIS
Khalil, a hard working cab driver and family man has been accused of possessing drugs belonging to another driver, Anton, a craven scumbag, who is about to get a lesson in instant karma.
Operating out of a car livery dispatch in the South Bronx, Empire Gypsy takes you on a ride along where the aspirations and misdeeds of cab drivers, call girls and low level thugs collide in one wild night.
Watch the Teaser here. Watch the Official Trailer here. Streaming soon via IndiePix Films.
Empire Gypsy is now streaming on iTunes and Amazon Prime!
---
Ruzer Pictures recently teamed up with Sixx: AM Guitarist Dj Ashba to shoot a commercial for the Ashba Clothing line. The commercial will be featured on the Stratosphere Hotel & Casino marquee and within the hotel, and will be shown on FOX13, and run on TV.
---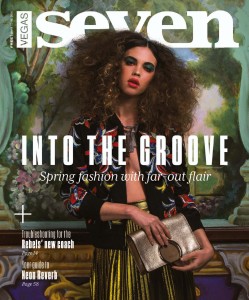 VEGAS SEVEN MAGAZINE- SPRING FASHION SHOOT PROMO
Ruzer Pictures recently filmed a promo with acclaimed fashion photographer Anthony Mair for Vegas Seven magazine. Check out the video for a behind the scenes look at the shoot, filmed at the legendary Parisian Palace in Las Vegas, NV.
---
Joseph Ruzer has recently finished up as Supervising Producer on season 3 of the hit show 'Black Ink Crew', a docu-series following the trials and tribulations of a black owned Harlem tattoo shop. Currently airing on Vh1. (Check Local Listings).
---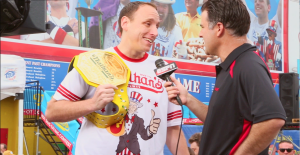 'SCARF-FACE'- COMPETITIVE EATING DOC
Ruzer Pictures and Western Independent are currently in production on a no holds barred, in depth look into the world of competitive eating. Following the lives of the top ranked eaters in the world, including Joey Chestnut, Matt Stonie, Miki Sudo and many more. Watch as these Guinness World Record holders scarf down enormous portions, while still saving room for more, as we travel with them to competitive eating events around the country- witnessing their every bite. Trailer coming soon.
---
Check out this inspiring story of renowned Las Vegas hairstylist Shantel Gauna, and how she got her start through Paul Mitchell the School. Produced by Ruzer Pictures.
---
Our Partner Company Western Independent, along with 4910 Rosalie Productions presents an upcoming documentary feature that explores the secret history of aerosol radiation testing by the U.S. Army in segregated neighborhoods of North St. Louis during the Cold War.
Produced & Directed by Sean Slater & Damien Smith. Coming soon.
---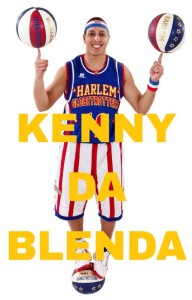 KENNY DA BLENDA
A documentary currently being produced by Ruzer Pictures and Western Independent, chronicling the life of Kenny 'The Blenda' Rodriguez, a former Harlem Globetrotter living in New York. Coming 2017.
---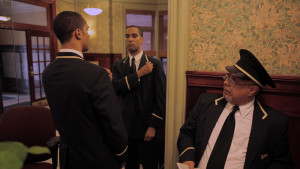 MAN AT THE DOOR
Man at the door is a dark comedy thriller that revolves around a New York City doorman (played by Sean Slater), who gets mixed up with the wrong people in the upper west side apartment complex where he works.
Man at the door is currently in post production and slated to be released in late 2016. Produced by Ruzer Pictures and Western Independent. Written & Directed by Sean Slater.